Armenian Marytrs' Memorial
Providence, RI



OR
Text
ARARAT
to 22828 from your phone!
Message and data rates apply
View Larger Map
Click Here
To see where our visitors are from

Armenian Radio Hour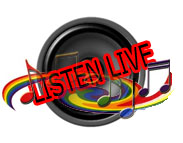 Sundays 9:00am to 10:00am

Ardzagang TV


The Armenian TV Station
Website Powered by
Maestro Konstantin Petrossian ,
Director/Chairperson:
Eliza Suvajian,
Treasurer
Janna Guegamian,
Assistant Treasurer
Jean Farmanian Ricci,
Recording Secretary
Lisa Zaroogian,
Corresponding Secretary
Mariam Saribekyan,
Social Media
Janna Guegamian,
Arts Education Program Chair
Committee Members:
Ann Ayrassian
Marion DerVartanian
Irene Eranosian
Ruth Harpootian
Agnes Killabian
Hermine Poghosyan
Mher Saribekyan
Carolyn Surabian
Shirley Ventrone
Since its inception in 1995, the Cultural Committee has sponsored 126 separate events, including concerts, art exhibitions, lectures, and filmmaking.
Arts Education Program since 1999.
KNAR – Cultural Newsletter from 2000.
Cultural Committee has sponsorship program for support cultural evening. We are now accepting enrollment of SPONSORS for the new year that will allow for a 2011 filled with enrichment and enjoyment. Annual sponsorship donation is $100. Sponsors are always listed in our program books that are distributed at every Cultural Committee function.
This unique Program for children and adults has been sponsored by the Cultural Committee since 1999. Our Church is the only one in the Diocese to have such a Program. From year to year the number of students is growing. We are happy to report that we have more than 70 students. We make an effort to keep the price of lessons very nominal, thereby giving our Armenian children the opportunity to participate in this program.
Saturday from 10 am - Drawing & Sculpture, Piano, Violin, Guitar, Ballroom Dance (ages 8-17), Flute, Saxophone, Clarinet, Voice training, Duduk
Friday from 6 pm - Nazeli Dance group

Registration for 2015 - 2016 First Semester is on Saturday, February 8, 2014 from 10 am to 11am in Egavian Cultural center
Programs begin on Saturday, September 19, 2015.
Nazeli dance group will start on Friday, February 7 at 6 pm
Please send Registration Form to: Cultural Committee Arts Education Program
Saints Sahag and Mesrob Armenian Church, 70 Jefferson St., Providence, RI 02908



Drawing and Sculpture
Nazeli Dance Group (ages 4-10)
Nazeli Dance Group (ages 11-17)
Piano
Violin
Guitar
Flute
Voice training
Duduk




*Drawing, Sculpture, Piano, Guitar, Violin, Flute, Saxophone lessons - in Sunday School area; Nazeli Dance Group and Ballroom Dance – in Hanoian Hall


Students in this Program show their work in exhibition in our annual Talent Show, and they take part in different shows here or out of town.


We would like to say that the prices of these lessons are less expensive than in other places, so we can give a chance to our Armenian children to participate in this Program.
For more information or questions about the Arts Education Program please contact program Chairperson Janna Guegamian 401 861-3573, e-mail: Petroskon@aol.com

Click for Registration Form



Cultural Committee 2013 Event Gallery

Cultural Committee
Children's Christmas Concert
12/21/2013

Christmas Concert
December 1st, 2013

SHUSHI Armenian Dance Ensemble
Sunday October 20th, 2013

EMMY Concert
September 4th, 2013

EMMY Red Carpet Photos
September 4th, 2013



Cultural Committee 2012 Event Gallery

Cultural Committee Childerns Christmas Concert 12/15/2012

Spiritual Music Festival , 10/21/2012

Dudukner Ensemble/Providence, RI, 9/26/2012

Cultural Committee Summer Dance, 6/23/2012

Cultural Committee 19th Annual Talent Show, 6/2/2012

Hovhannes Toumanyan Puppet Theatre
February 4th, 2012


---
Cultural Committee KNAR Newsletter. . .
December 2010
June 2010