Armenian Marytrs' Memorial
Providence, RI



OR
Text
ARARAT
to 22828 from your phone!
Message and data rates apply
View Larger Map
Click Here
To see where our visitors are from

Armenian Radio Hour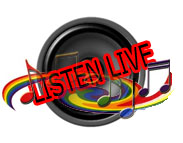 Sundays 9:00am to 10:00am

Ardzagang TV


The Armenian TV Station
Website Powered by
Sts Sahag and Mesrob Armenian Church
Instructed Holy Badarak Page
Proper dress and actions during Holy Bardarak.
Holy Badarak Film - Holy Etchmiadzin
LUYS Film company presents a film by Garegin Zakoyan, PATARAG, Armenian Liturgy. Music arrangement, Makar Ekmalyan - Etchmiadzin Cathedral, February 9th 2005. Filming team, Ara Mkrtchyan, Karine Danielyan, Suren Ter - Grigoryan, Yuri Sayadyan, Mher Navoyan, Mkrtich Khachatryan, Robert Kharazyan, Armen Ananyan, Armen Shahinyan, Nvard Shakyan, Anahit Sahakyan, Gurgen Zakoyan, Olga Sarksyan, Garegin Zakoyan. Special Thanks, Bishop Artak Khachatryan, Father Aratak Tigranyan, Father Asoghik Karapetyan, Levon Der-Bedrosyan. Holy See of Etchmiadzin was included in the UNESCO World Heritage List in 2000. © 2005 Garegin Zakoyan.


Please allow a little time for the high quality videos to load below
The Holy Badarak Part 1




The Holy Badarak Part 2




The Holy Badarak Part 3




The Holy Badarak Part 4




The Holy Badarak Part 5