Armenian Marytrs' Memorial
Providence, RI



OR
Text
ARARAT
to 22828 from your phone!
Message and data rates apply
View Larger Map
Click Here
To see where our visitors are from

Armenian Radio Hour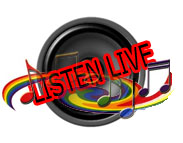 Sundays 9:00am to 10:00am

Ardzagang TV


The Armenian TV Station
Website Powered by
Sts Sahag and Mesrob Armenian Church
Instructed Holy Badarak Page
Holy Badarak - Holy Etchmiadzin
Prepare Yourself
The Badarak or Divine Liturgy is the Source, Goal, Summit and Peak of our religious experience both on earth and in this earthly life. I say this not because it is embellished and adorned with mystery, beauty, music, radiant paraments, ornate language, but because it is the sacred vessel that contains the True and Living Presence of Christ Himself!
The Divine Liturgy with Christ at its center and purpose is therefore the intersection or incarnation of the heavenly with the earthly. It is the place, time and space where the Presence of God is fully manifest among His Church and His people. This is most certainly true not because of any work of our own but because of Christ's own promise, His own presence and His own true and unfailing Word, "where 2 or 3 are gathered in my Name, there am I among you" (Matthew 18:20) for "Lo. I am with you always until the end of the age." (Matthew 28:20) " The Badarak is the taste of the eternal and the continuing incarnation where Christ continues His "ministry" of salvation.
Are you prepared today to receive His gift and discern His Presence? Many have asked about fasting and its importance or whether or not it is necessary. Fasting for Christians is not and should never be understood legalistically but as a spiritual discipline and for the benefit of humbling ourselves before God and to stir a hunger for Him and for His Word, both the audible and the sacramental. It is for our benefit and for preparation both body and soul for the divine encounter.
Thus as we prepare ourselves for the Divine Liturgy both physically and spiritually, it has become the custom of all Orthodox Churches to encourage fasting from all food and drink from the time we wake up on Sunday morning until we have received Holy Communion. Fasting helps us to focus our minds and hearts on the spiritual nourishment that we receive in Holy Communion.
Exceptions are made, of course, for those who, for health reasons, must eat in the morning. They may have a light breakfast and still feel competent to come forward for Holy Communion. Spiritual preparation for the Badarak is more about the heart and about our spiritual hunger then about rules and regulations.
I encourage the faithful to take some quiet time, to focus on the great mystery of being with God and to fast from bodily pleasures in preparation for this wonderful experience and privilege of being with, and receiving Christ.
Prayer fully,
Der Shnork Souin - DSS
Church Etiquette
1.
When you are attending the church service, let your apparel be appropriate and modest. Abstain from adornments and flashy clothing which are not suitable in a church atmosphere, where a spirit of concentration and meditation is required as a precondition to participate in a communal prayer.
2.
As you enter the church, it is appropriate to cross yourself. It is also an age long Armenian tradition, just as it is customary in Eastern Orthodox and Catholic churches too, to light a candle as a way of placing yourself in a contemplative mood. The lighting of the candle is also a symbol of the sacrifice of the self and the radiance of Christian's love. Just as the - candle burns and is consumed to spread light, so must every Christian man and woman live to radiate love, light and warmth. It is a genuine Armenian custom of piety to light the candle in front of an anointed picture of a Saint, to pose for a moment and breathe a prayer of self-dedication and to prepare oneself spiritually to participate in the church service.
3.
All movements in the church, such as sitting, rising, kneeling, bowing and walking should be done quietly and gracefully, with a thoughtful attitude. To talk, to attract others attention, to disturb the concentration of fellow worshippers with unnecessary motions are not permitted. When in the church, we should feel and make others feel that we are not in a common meeting hall, but in an environment which is sanctified by the presence of God. The church is a house of prayer, a place of dwelling for God and a place of penitence for men; in a word, it is a place of spiritual purification. Our Lord said: "My house shall be called a house of prayer. " (Matt. 21:33.)
4.
The congregation must participate softly in the singing of those parts of the Divine Liturgy sung by the choir . They should join in particularly when some of the more frequent hymns (sharagans) are sung, without , however, disturbing the musical harmony which, by itself, induces an elevating atmosphere in the ritual of our church . That solemn atmosphere conducive to prayer, spiritual renewal and introspection should be maintained at all times. The solo parts of the Divine Liturgy should be listened to in perfect silence, using those moments for meditation and self-searching.
5.
When the church service is over and the officiating priest pronounces the benediction of dismissal in these words: "Blessed be ye through the grace of the Holy Spirit and depart in peace, and may the Lord Jesus be with you all, Amen. " the congregation should not rush out from their seats in disorder causing congestion. Each person should remain in place a moment longer with concentrated thoughts , should cross himself or herself once again and after whispering a prayer of rededication should proceed out quietly, expressing the internal peace and happiness of knowing God and His Church.
Prayer fully,
Der Shnork Souin - DSS
Church Etiquette - ON ENTERING THE CHURCH
Please let both your entrance into and exit from the church be reverent and gentle.

Please turn off any electronic devices.

Do not chew gum.

Enter with reverence and be at peace in the presence of God and His your fellow worshippers.

While entering, if you find that the Bible or Gospel is being read, Havadamk (the Nicene Creed) is in progress, or the sermon is being delivered, please remain at the back of the church until the conclusion of the readings or creed.

Lighting Candles-One of the devotional practices or the Armenian Church (as of all Eastern Churches) is the beautiful custom of burning candles in front of the holy pictures. While making the sign of the cross, you say a short prayer for you and your dear ones, then take your place. Ideally, please try to arrive early so that this can be done before the Badarak begins. If you arrive later please do this as non-obtrusively as possible and never during the bible readings, creed or sermon.

When you take your place in the pews, prepare for your participation by saying a prayer. I suggest that you reverence the space you are in, bow your head slightly, make the sign of the cross, and inaudibly say "The Our Father," and the prayer for entering the church. You are now ready to participate in the service.

Other times to wait before entering the church are:

If the choir is singing the "Sanctus" (holy holy - soorp, soorp)
If the choir in singing "One is Holy, One is Lord", (Miayn Soorp,)
If the choir is singing Der Voghormia, (Lord, have Mercy).
If the Priest is saying the words of institution, "Take, eat; this is my body" (Arek, gerek, ays eh marmin eem.)

At all indicated times, please wait until the particular hymn, prayer, is completed before entering the church.

Prayer fully,
Der Shnork Souin - DSS